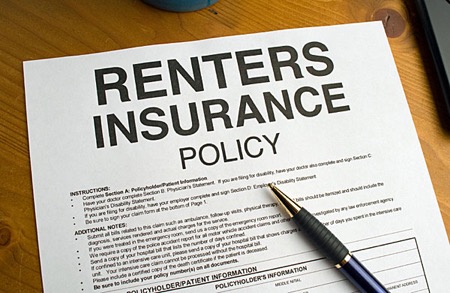 Why should a renter have renter's insurance?
A landlord's property insurance only covers losses to his building, not a renter's property in the building. As a tenant, it is, therefore, essential to have renter's insurance. It is incorrect to assume that the landlord's insurance policy can help a renter. Here are the reasons why you should get a renter's insurance.
Provides cover for loss of personal property
A renter's insurance will protect against losses to all manner of personal property, such as electronics, furniture, clothes, luggage, jewellery, computers, and more. Even if you do not own much, the policy can save you the replacement costs of your items.
It offers liability coverage
A standard renter's insurance policy has liability coverage included. This will provide protection when you (or another person who is covered) accidentally injures someone in or on your rented property. If somebody is injured while at your house, the policy will cover court judgments and legal expenses up to the policy limit.
When you travel, it will cover your belongings
A renter's insurance will cover your personal belongings, whether they are in the house, in your car, or with you when travelling. It does not matter where you travel in the world; your possessions are covered for loss due to theft and other covered losses. Consult your insurance agent/company for details on what constitutes "other covered losses."
It might be needed by your landlord
More landlords are asking renters to buy a renter's policy and most require seeing it as proof. The landlord's insurance company may be behind this requirement to shift responsibility from the landlord. It is critical to remember that a landlord's insurance policy covers the structure of his building and the grounds only.
Whether you are on vacation, at home, or travelling, a renter's insurance will cover your personal belongings from theft or loss. Understanding what your policy covers is, however, important so that you are sure of what your policy covers.