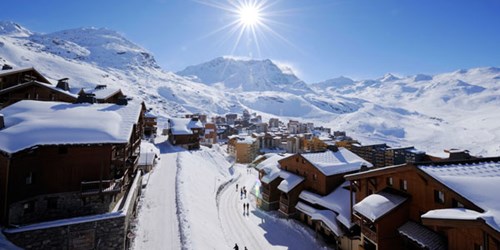 Val Thorens wins 2016 award for World's Best Ski Resort
This coveted ski resort has been a favorite and a winner for a third time in the last four years! The award was not decided by a few people in a boardroom. A whopping 1.6 million people from across the globe voted for Val Thorens.
Val Thorens is located in France. There are several points that make this resort a favorite among the voters. Not only is the snow always in "exceptional" condition, but the overall atmosphere is ideal for ski-lovers. They talk about the breath-taking views and the natural environment. Val Thorens is a resort that exudes an atmosphere of a pioneering spirit.
The ski resort is the biggest ski area in the world and it is at the highest peak in all of Europe.
When asked what the secret was to winning the award time and again, the managers were quick to talk about customer service. The exceptional service was possible because visitors have been given questionnaires for feedback. The feedback largely helped the resort to improve their services.
In a bid to delight their customers, Val Thorens often introduced many initiatives to give the area a new look and feel. For instance, this year, the ski resort was the first in the country to introduce the Ski Flux System to monitor the ski area in real time. A budget of nearly €839 m is allocated to such initiatives between 2010 and 2020.
A legendary ski resort like Val Thorens deserves the award for the exceptional customer service and hospitality. They have clearly become a standard for all ski resorts to follow.