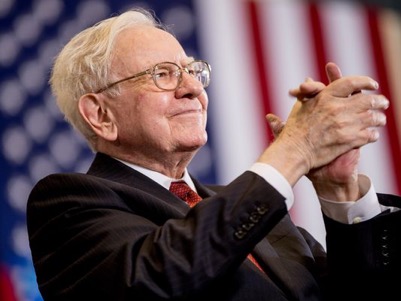 Why is Warren Buffet selling Wal-Mart shares?
Warren Buffet is one of the famous people to make their fortune in the stock market. He has become one of the influencers in the stock market with a large multitude following his every investment move. It is for this reason that he made the news when he dumped his Wal-Mart shares.
Berkshire Hathaway, a multinational conglomerate company listed on the New York Stock Exchange (NYSE: BRK-A) (NYSE: BRK-B) that is owned by the billionaire investor, dumped shares of Wal-Mart (NYSE: WMT). There are many reasons could have informed their decision.
Online Shopping
Wal-Mart is a retail giant, but it is facing stiff competition from online retailers. In the third quarter of 2016, Wal-Mart reported a growth of only 0.5% compared to the increase in the same period in Q3 in 2015. Amazon.com (NASDAQ: AMZN), the largest online shopping platform in the world, made a whopping 29% growth in Q3 2016 when compared to the same period in 2015.
Online retailers like Amazon.com are pulling the rug from under the brick and mortar retail stores' feet. It is for this reason that visionary investors like Buffet are concerned about the sales and profits in the coming future, hence dumping the stock.
Free Up Cash
Buffet did not sell his entire stock; he trimmed his shares by 27% from 55.24 million shares to 40.23 million. Through his conglomerate company, he bought the shares of United Continental Holdings Inc. (NYSE: UAL), Delta Airlines (NYSE: DAL), and the American Airlines (NASDAQ: AAL).
By dumping the Wal-Mart shares, Buffet had enough money to buy the three airline stocks. The Wal-Mart stock has grown by 19%, and it was an excellent opportunity to sell high in the projected decreasing profits.
If it is already in the papers, you are already too late. A smart investor knows when to buy and sell the stocks. The investor's world is only holding its breath to see if the billionaire investor, Warren Buffet is right in his calculations.