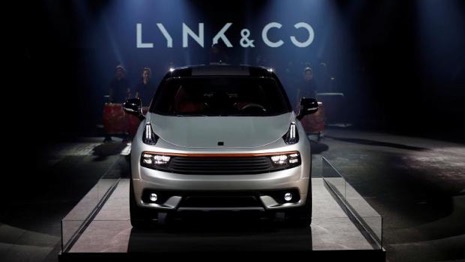 What is the Lynk & Co. brand scheduled to enter the market in 2017?
Lynk & Co is the latest car brand to hit the market. In a joint project with Volvo, Lynk & Co launched its first vehicle, Lynk & Co 01, destined to take the compact SUV by storm. The car is the first model from the Chinese car manufacturer Geely. Their primary target is the growing rise of millennials becoming the largest share of the consumer market.
During its launch in Gothenburg, Sweden, the head of sales of Geely announced that they were following Tesla's approach to selling cars without any affiliations with a dealership.
Sales Approach
Alain Visser, the senior vice president at Lynk & Co, announced that they plan to offer the SUV through direct sales. This plan is to roll out in the main territories especially in the United States of America by use of a direct sales method. Manufacturing of the Lynk & Co 01 SUV models will be in China with sales being online as well as nontraditional retail outlets.
As it enters the market in 2017, the manufacturer is considering paying existing owners of the Lynk & Co for sales that are a result of referrals.
Technology
The technology in the car will reduce the time spent on configuration. Geely, the manufacturer of the SUV, will not be offering option packs beyond color and the power-train. Owners of the Lynk & Co will be in a position to customize their cars digitally by reconfiguring the touch screen display on the dashboard and downloading apps.
Lynk & Co claims it will be the first car manufacturer to allow third-party development of apps for use in their vehicles. The Lynk & Co 01 uses a Linux-based operating system. The manufacturer is in the process of releasing an application-programming interface that will allow for the creation of these third-party apps. The SUV will be available in China in 2017 and in the USA and European markets in 2018.