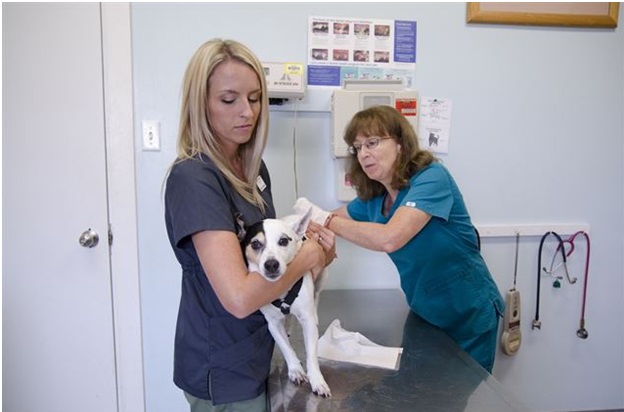 What are the prerequisites to enter a US Veterinarian School program?
The prerequisites to become a certified veterinarian vary among schools. Some institutions give weight to a student's educational background while some others have a more holistic view and can grant more value to the applicant´s experience, passion, and perseverance.
However, there are some basic requirements that need to be fulfilled in almost all schools.
Prerequisite Coursework
The physical and biological science prerequisites for enrollment in the DVM program are:
Biology (8 semester hours)
Cell Biology (3 semester hours)
General and/or Inorganic Chemistry (8 semester hours)
Organic Chemistry (4 semester hours)
Genetics (3 semester hours)
Biochemistry (3 semester hours)
Physics (4 semester hours)
Mathematics; usually Algebra, Pre-calculus, or higher (3 semester hours)
One semester of English
Nine semester hours of Humanities/Social Sciences
Other prerequisites
Other prerequisites to enroll in the DVM program also vary among schools but in general, they involve:
Have completed the coursework listed above.
The submission of an application, usually through VMCAs or online.
Complete the equivalent of 150 hours of veterinary practice.
Submit a personal essay. Every school should give you guidelines or rubrics on what should this essay include.
Submit an undergraduate transcript.
The GRE (Graduate Record Exam) score is essential and every school will provide with the means on how to submit it. Usually, if you have taken this more than once, they will require you to submit all your prior ones.
Some schools might require one or two letters of recommendation. This is very important as schools consider these to determine your preparedness and motivation to become a veterinarian. These letters should come from your mentor or a certified veterinarian that has witnessed your veterinarian practice.
Other schools might require you to submit your CV.
If English is not your first language, you must provide proof of English proficiency.
Other requisites might apply if you are a transfer or international student. These details should be looked at in the school of application.