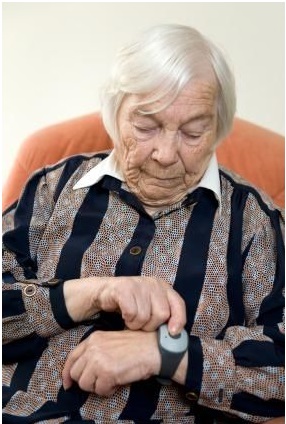 Top 3 Medical Alarms Available For the Elderly
As time goes by, roles change, and you have to take care of your aging parents just as they did for you when you were growing up. Nothing can prepare you for the onslaught of the emotional, health, and financial challenges that come with caring for the elderly. Modern medical alarm devices run on cellular-enabled base stations that connect to an independent monitoring center while others can alert the authorities or ring an emergency contact.
In this guide, we look at the three top medical alarms for the elderly under your care.
Medical Guardian
This is one of the most affordable and easy to use the medical alarm with excellent customer care agents. The alarm has a 1,300-foot range from the base station. It has a 10-day money back guarantee, a lifetime warranty, fall detection, mobile GPS tracking option.
On average, it takes mere 49-seconds to get a response from the Medical Guardian customer care representative.
Bay Alarm Medical
This one stands out from the rest with its commitment to mobility; it has one of the lightest and ultra-compact water-resistant wearable GPS medical alert systems, allowing the elderly to live an active life. The GPS mobile unit has a 72-hour battery life with a 1,000-foot range from the base station.
It has a 14-day trial period; fall detection and free spouse monitoring, given that you purchase the second pendant.
LifeFone
This is one of the medical alarm with the most affordable rates. It offers a mobile app for both iOS and Android devices making it one of the best alarms without the need for additional mobile devices. It also packs the cheapest fall detection of any medical alarms though it is only available for use with a landline service.
It also has a lifetime warranty, 32-hour battery backup and a 1,300-foot range from the base station and no setup fees.
In conclusion, medical alarm systems allow the elderly to continue living their life without changing locations. They also offer a reprieve for caregivers, and they can run errands with less stress of how the senior citizen at home is fairing.