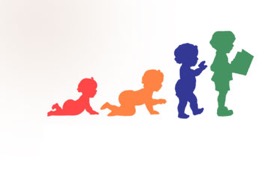 Three degrees that specialize in childhood development
If you're interested in childhood development, there are many different career paths to explore.
The most immediate and interactive path is through education. An elementary education degree offers a wide range of potential levels at which you can assist in childhood development. If you're interested in teaching early childhood, pre-school, kindergarten, or elementary, there are courses available for you to specialize and direct your education towards your choice of degree. You can choose the grade level and content or the subject matter you want to pursue. All college and universities require years of study as well as practical application by means of classroom experience.
Another important degree for childhood development is childhood psychology. Through this degree, you can impact the most important stages of childhood development, whether it's counseling for trauma or assisting children who have learning and/or behavioral problems. You aren't likely going to be interacting with the same children on a daily basis like a classroom teacher, but you will play a vital role in the development of children.
A third important degree/field for specializing in childhood development is social work. While the field itself is not necessarily focused on children, applying the degree to a potential career with an organization like child protective services will give you the experience of helping children who find themselves in challenging living situations. You will a have very important impact on the lives of children in unfortunate and perhaps dangerous situation and can have vital effect on changing their lives for the better.