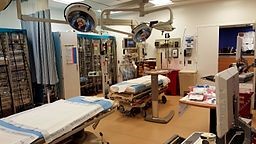 Educational Requirements for Healthcare Administration Training
A healthcare administrator is a leader who provides great value to the healthcare system and to the entire country. This dynamic environment where such administration takes place is composed of specialized groups with common or even competing interests.
As the term says, a healthcare administrator is one who manages the business of health care. Some duties and responsibilities of these administrators are:
To establish and keep a budget
Supervise the institution's compliance with state and federal laws
Hire and supervise personnel
If the settings are rather large, such as a large hospital, the healthcare administrator will create a health policy for the entire facility as well as focus on long-term goals. In smaller settings, the healthcare administrator will engage in day-to-day operations, finance, marketing, and development of care programs.
The requirements to become a healthcare administrator are:
Typically, a Bachelor's Degree is enough for entry level healthcare administration training. Some employers will hire other professionals within the system to act as administrator, such as nurses, which makes them a perfect choice due to their direct contact with patients.
For high-level administrative executive positions, a graduate level is required. This might include MBA, Master's degree, or PhD. The specialties for these levels in healthcare administration include hospital administration, nursing administration, or public health, among others.
A strong leadership is required to become a healthcare administrator. This person must be able to delegate authority and make decisions quickly.
Analytical and communication skills are pivotal to this career.
The participant of a healthcare administration training should prove that they have this ability for leadership as well as strong communication skills.