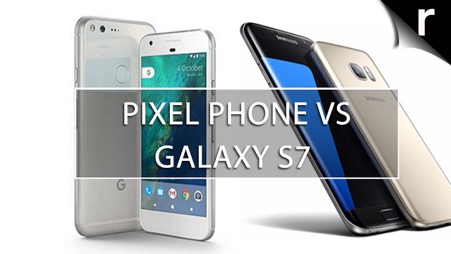 Compare Samsung Galaxy S7 and Google Pixel cameras
Google has revealed that it will soon release an advanced Pixel smartphone that will rival some of the leading phone models such as Samsung Galaxy S7. According to reports posted online, the Pixel's main camera will have the ability to not only launch and shoot images, but also enhance and save photos using minimal battery power.
Let us shift gears and compare Google Pixel and Samsung Galaxy S7 cameras.
First, it is important to point out that the Samsung Galaxy S7 is one of the unrivaled smartphones in the mobile industry based on the quality of its camera.
Samsung Galaxy S7 vs. Google Pixel
This phone comes with a 12MP front camera that has phase detection auto focus, LED flash, and optical image stabilization capability. The Google Pixel is a 12.3-mega pixel primary camera that is further complemented with by a 2.0 aperture, laser autofocus, a dual-LED flash, electronic image stabilization, and phase detection. Based on these facts, the Samsung Galaxy is better as it utilizes Dual Pixel technology, OIS, and has a wider lens.
Photos that are taken in low light are usually sharper with a wider aperture. The Samsung Galaxy S7 wide lens allows it to absorb more light than the Google Pixel. The same applies to EIS and OIS, that is, OIS is delivers better results at low resolutions and in dimly lit environments than EIS.
The Dual Pixel technology used with the Galaxy S7 allows the camera to provide every pixel two photodiodes instead of one. This aspect enables the camera to focus at a faster rate unlike its competitors, such as the iPhone 7 that uses roughly 5-10% of its pixel for focusing.
Finally, Google Pixel's secondary camera is superior to the S7 as it has 8 MP and a 2.4 aperture while the latter has only 5 megapixel and a 1.7 secondary snapper. Both phone cameras have the ability to capture 1080p videos at 60 frames, 2160p videos at 30 frames, and 720p at 240 frames per second.